Eggless Chocolate and Coconut Cake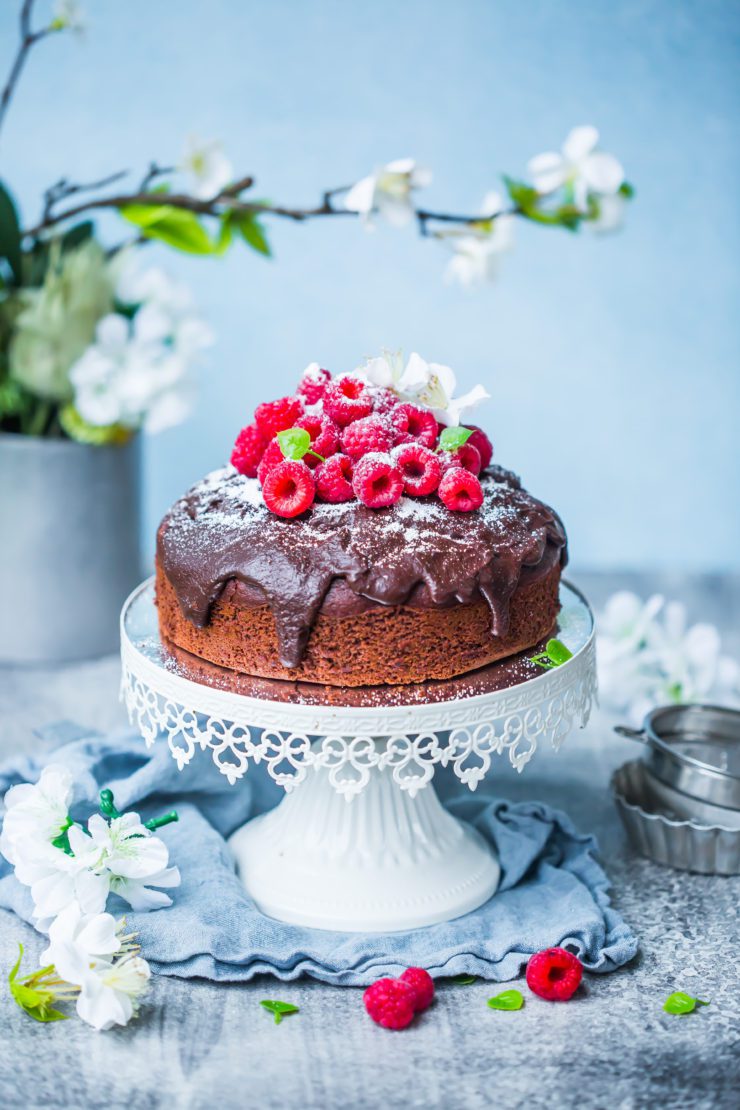 An eggless chocolate and coconut cake that can be easily made vegan and dairy- free by swapping with vegan chocolate. Easy to make and delicious.

I get a lot of requests for egg-less and dairy free recipes so I was really keen to come up with one. Well, if you're able to swap the chocolate with dairy free chocolate in this recipe, then this cake can be made entirely dairy free as well.

It has a soft, moist crumb and subtle taste of coconut. Very delicious if I can say so! The ganache is simple too and I don't recommend you skip it because it gives the otherwise light cake a rich finish which is what we all want in a chocolate cake. Or is it just me"
Top it with the freshest berries and you have a perfect summer treat!

If you like cakes like these you can also check out my eggless chocolate ricotta cake.
Chocolate Coconut Cake
Makes an 8 inch round cake

150 g dark chocolate, roughly chopped
2 and 1/2 cups unsweetened coconut milk
1 tsp vanilla extract
1 cup brown sugar
2 and 1/4 cups self raising flour
1/4 cup fine desiccated coconut
2 tsp baking powder
1 tbsp cocoa powder

For the ganache frosting
100 g dark chocolate
1/4 cup coconut milk

Preheat oven to 200 degrees C. Grease the base and sides of an 8 inch baking pan and line the base with baking paper.
In a medium saucepan over low heat melt the chocolate with coconut milk and vanilla extract. Continue to stir until smooth. Remove from heat and leave aside. When the mixtu...
URL de la Fuente:
http://www.sugaretal.com/
--------------------------------
How to Make Real Sopapillas | Dessert Recipes | Allrecipes.com
-------------------------------------