Sticky Sesame Cauliflower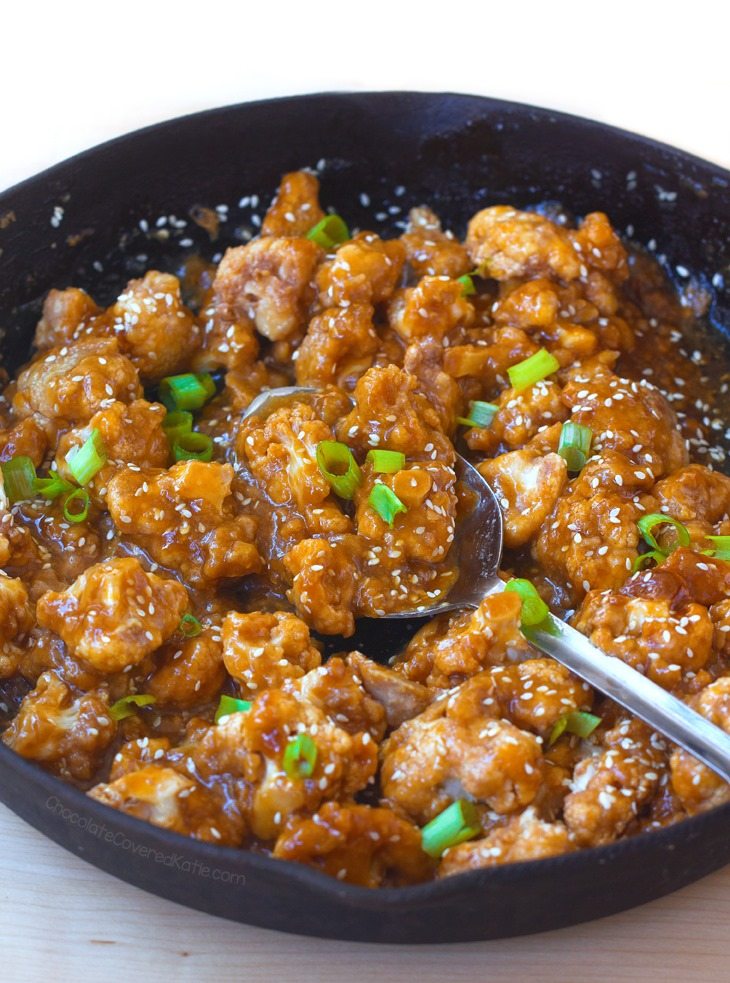 Sticky Sesame Cauliflower – the sweet, sticky, & addictively delicious dish that tastes like a better-for-you version of Panda Express!

A few weeks ago, I got a text from a friend saying his sister was trying to add more vegan meals to her diet and asking if I had any good tips.
The first advice I had was something I always recommend to anyone who wants to incorporate more plant-based meals into their diet, especially for non-vegans just trying to eat more meatless meals in general.
My first recommendation is to NOT replace meat with vegan meat substitutes, which can just set you up for disappointment when you expect one thing and get another. Instead, think of it as an opportunity to explore new recipes and look at vegetables in a whole new light. So many people never venture further from preparing vegetables in a ?mainstream? way?such as steamed or in a side salad?but when you start looking at vegetables as the main event, it opens up a brand new realm of possibilities. Try taking one of your favorite meat-based recipes and recreating it with your favorite vegetable instead.
Think Kung Pao Eggplant, Mushroom Stroganoff, Sweet Potato Tacos, or Lentil Sloppy Joes.

Or this sticky-sweet sesame cauliflower.
The best part of sesame chicken has always been the sauce? it?s the sauce, not the chicken, that makes you crave Panda Express every time you walk past the food court in the mall. It?s the sauce, not the chicken, that makes sesame chicken so addictive.
And this...
URL de la Fuente:
http://chocolatecoveredkatie.com/
--------------------------------
Cheesy Garlic Bread Meatball Ring
-------------------------------------